Welcome to our Parish website
Thank you for visiting Kingscourtparish.ie Our website has been designed by our Parish Pastoral Council to help us in our mission to promote Parish pastoral activities.
Kingscourt Parish are now on Facebook : https://www.facebook.com/kingscourtpar/
We hope you enjoy your visit and find it both interesting and informative.  Please visit us again soon!!
---
Kingscourt Church pictures captured beautifully by Collette Gemmell:
---
The photographs of the stained glass windows above are windows designed by Evie Hone and are installed behind Our Lady's Altar in the Church of the Immaculate Conception, Kingscourt. Read more about Evie Hone here >>
---
---
Kingscourt Parish Child Safeguarding Representatives:
The Diocese of Meath has a Safeguarding Children Policy which may be viewed at www.meathsafeguarding.ie The parish of Kingscourt has a team of 5 Child Safeguarding Representatives; Gwenneth Byrne, Majella Rooney Kelly, Daniel Mahon, Donal Reilly and Elaine Carolan Fitzsimons. They can be contacted at 042 9667314.
---
Kingscourt Parish Folk Group:
Pictured are Kingscourt Parish Folk Group members who are now fitted out since Christmas Day with their new Choir Uniforms. The choir members are available for weddings and all other liturgical occasions. Please contact Ann at 087 2807982.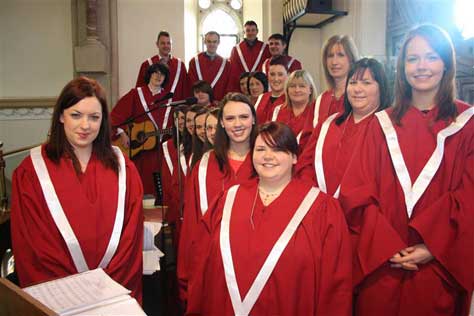 ---
---
Parish Pilgrimage 2019 in the Footsteps of Saint Paul in Malta:
Retracing the Footsteps of St. Paul in Malta – Based in St Julian's
Sunday 15th – Sunday 22nd September 2019
---
Pilgrimage from Meath Diocese to the Holy Land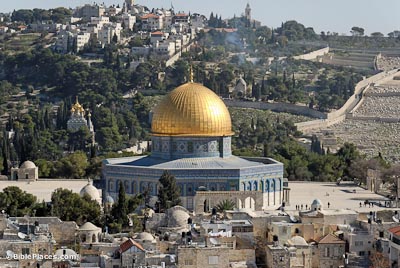 Led by Bishop Tom Deenihan, Bishop of Meath
Pilgrimage Directors: Sr. Consilio Rock & Fr. Gerry McCormack
Monday 4 – Tuesday 12 November 2019
---
Pre-Marriage Workshops from Accord
(Navan Centre) for 2019:
January 4 & 5
January 25 & 26
February 22 & 23
March 1 & 2
April 5 & 6
May 10 & 11
May 17 & 18
June 7 & 8
June 28 & 29
September 13 & 14
October 4 & 5
November 8 & 9
December 6 & 7
Dates and booking forms are available on www.accord.ie
---
---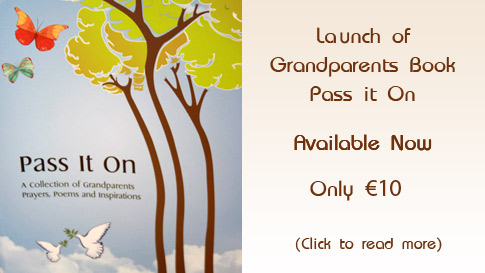 ---
---
CALLING ALL PARISHIONERS ABROAD – Please assist with our fundraising for the works on the Church of the Immaculate Conception, Kingscourt by completing the downloadable STANDING ORDER here or online Paypal Donation here.
---
SPONSOR A SLATE – Would you like to sponsor a slate at €5 each for the roof of our Church? All donations will be recorded in a special book to be kept in the Church for posterity.
---