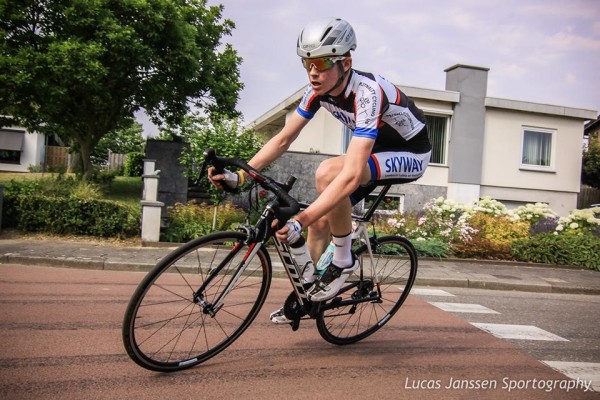 Luke Smith delivered a fantastic performance in Belgium last week, suggesting he will be a man to watch at the upcoming European Youth Olympics Festival in Georgia, from July 26th to 30th.
The 16 year-old Moynalty-Skyway man won a prestigious race in cycling's heartland of west Flanders while fellow Irishman Harvey Barnes (East Tyrone) galloped in to take third.
A strong field of 64 riders signed on for the event, which is being used by the Irish team as preparation for the aforementioned Youth Olympics.
Smith showed his class by going on the offensive early and often; stringing out the field on a demanding course.
And when he got away late in the race with one other rider they were not seen again.
However, Smith was clearly not keen to take anyone to the line with him and he dropped his breakaway partner to cross the line solo for victory.
It follows a third-place finish last Sunday in the Netherlands.
But as team manager and underage coach Martin O'Loughlin pointed out, the door is always open for new names to come in to the Talent Team and squeeze out the incumbents.
http://www.stickybottle.com/races-results/rising-irish-teenager-smith-wins-big-in-belgium-as-youth-olympics-loom/